March 2017
School Ombudsman Corner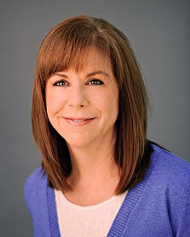 Robyn Hughes
School Ombudsman
SchoolOmbudsman@navient.com
Robyn directs all activity associated with the strategic support of our loan servicing relationships with schools across the U.S.
The office of the School Ombudsman continues to enhance school relationships through regional conference attendance and proactive communication. We offer online tools and resources to assist schools with counseling borrowers and using the data and reports available in our SSP.
Highlights for the upcoming quarter include:
Enhancing our automation programs for NSLDS school/school branch enrollment.
Facilitating two sessions at several regional higher Ed association conferences, Transitioning Your Students Into Loan Repayment and Measuring the Financial Health of Young Adults.
We continue to take every opportunity to encourage schools to reference the in-depth content available on StudentAid.gov.
My colleague Steve Wynne and I were pleased to meet and talk with so many of you at the 2016 FSA Training Conference in Atlanta this past December. Steve and I will be attending and presenting at several regional financial aid conferences in 2017. So please keep an eye out and stop by our table to say hello!

Two new Path to Success® Modules
In February we launched our latest module in our free online financial literacy series, Path to Success. Understanding How Interest Works defines key loan concepts such as principal, interest, and fees. The module also covers
interest calculations and capitalization

how loan payments are applied to principal and interest

review of student loans

what interest is and how it affects loan debt

how repayment works, and

tips for staying on top of student loan debt.
In March we launched The Career Playbook, providing strategies for planning a meaningful, long-term career, including managing expectations around job satisfaction, lifestyle, and compensation. Both modules employ relatable, real-life scenarios and situations.
Visit Navient.com/path for the full series of modules.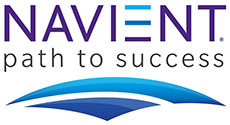 NAVIENT NEWS
Winter 2017
A new year and semester are underway, and Navient has important information for you, your students, and your alumni.
---
2016 – a year of borrower success
We recently celebrated our borrowers who started the new year on a path to financial success. In 2016:
More than 500,000 Navient borrowers paid off their student loans.

A record 766,000 Navient borrowers enrolled in Auto Pay, meaning nearly 1 in 4 borrowers in repayment are now enrolled.

1 in 4 federal borrowers and 43% of dollars serviced by Navient are enrolled in income-driven repayment plans.
---
Did you know Navient-serviced student loan borrowers are 31% less likely to default?
Check out your Navient School Snapshot and discover what we are doing for your borrowers.
We offer a suite of online tools that can help you stay informed and up-to-date on your Navient federal loan portfolio. Your Navient Federal Loan Servicing Snapshot has your latest portfolio data and is updated monthly.
Access your Snapshot in our School Servicing Portal (SSP), and review our SSP Reports Overview for guidance on reviewing and downloading your current reports.
Your customized Snapshot includes:
overall portfolio loan summary

school borrowers' loan repayment status

loan delinquency and borrower repayment plan statistics
Learn more about how Navient helps keep borrowers on track to successfully repay their student loans.
---
Recent News | Legal action
In January 2017 Navient was named in several lawsuits. We realize school staff and borrowers may have questions, so we want to make sure you have the answers and information you may need. These allegations are unfounded and designed to get headlines rather than help student loan borrowers. We are vigorously defending against these unsubstantiated claims, and we will not be distracted by them. Our core goal remains the same: to help our borrowers achieve financial success.
The terms of your students' loans remain the same. Borrowers should continue making payments on all Navient-serviced loans as usual. We remain available to help borrowers online, by email, and by phone.
You and your staff also can continue to contact us and access our resources, just as you always have.
Read more, with details on the allegations and our perspective on each one.
Download the full Fact Sheet on Legal Action.
---
What's new on Navient.com?
In our efforts to ensure Navient-serviced borrowers have an uncomplicated and compelling online experience, we recently completed several updates to Navient.com.
Our new Money & Finances section offers comprehensive online resources for your student borrowers to help them achieve a secure financial future. We have interactive budget worksheets, money-saving tips, an overview of our Path to Success video series, and Financial Tips Blog.
We are also very excited to offer Navient-serviced borrowers The Career Playbook -- a new YouTube-based video series. Partnering with career expert Jim Citrin, Navient created 27 short videos on a variety of career topics, including job searches, interviewing, cultivating mentors, and negotiating money. The videos feature interviews with executives at well-known companies, career counselors at colleges and universities, and others.Navient borrowers can access the videos by logging in to their Navient.com accounts and you can download an overview of The Career Playbook Video Series for your students.
Let our new pages help you provide the financial education borrowers need. Download, print, and share – so together we can help your students succeed.
For borrowers, once they have logged into their account, will see a more cohesive environment, including:
New links added to the left navigation for 1) Repayment Options, 2) Inbox/Upload, and 3) Tools & Requests linking to updated content pages.

Additional content in our Repayment Options page with a Repayment Options Wizard and expanded information on deferment and forbearance, plus the ability to request some of them online. Tools & Resources will include a new Interest Accrual Estimator calculator.
---
Financial Aid Office and Borrower Services
You play a critical role providing valuable information to your student borrowers about their loans and strategies for successful repayment. As a federal loan servicer, we are dedicated to supporting you and helping your borrowers along the path to financial success. Below are highlighted resources we provide to meet the distinct needs of your office and students. Click through to learn what we can do to help you stay updated on your Navient-serviced loans.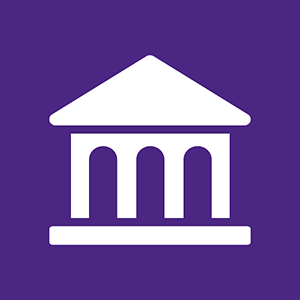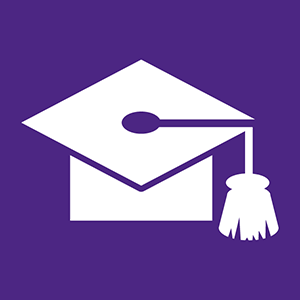 ---
Servicing contact information
CollegeServ®

Providing assistance with borrower-related issues/repayment counseling, enrollment updates, and guidance with our online reports, Monday – Thursday 8 am – 9 pm ET and Friday 8 am – 8 pm ET.

Phone: 888-272-4665
collegeserv@navient.com

 

Electronic Services

Providing technical support, Monday – Friday 8 am – 5 pm ET, for monitoring of your electronic file exchange, report delivery, and our school servicing portal navigation.

Phone: 800-348-4606
ESNAVI@navient.com

School Ombudsman

Providing schools with information and solutions to support your delinquency management initiatives and drive your successful portfolio analysis.

Phone: 703-984-6665
SchoolOmbudsman@navient.com

 

Military Benefits

Providing answers to borrowers' questions regarding the Servicemembers Civil Relief Act and other military benefits. Monday – Thursday 8 am – 9 pm ET and Friday 8 am – 8 pm ET.

Phone: 855-284-4879
MilitaryBenefits@navient.com
Visit Navient.com to download our updated Servicing Contact Information with additional details on contact resources.
Be sure to visit Navient.com/schools for detailed information, documentation, and resources to help your students become and stay financially successful.