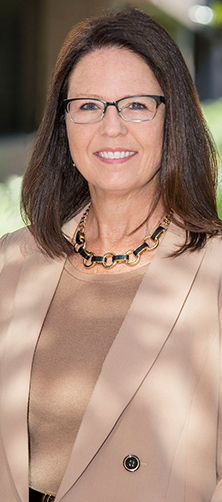 "Engaged and tenured employees provide better customer service."
Get to know: Sheri
Operations Administration, Delaware
To Sheri, customer-centricity means putting her clients — including Navient customers and employees — first in all that she does. As a director of operations administration, Sheri collects and provides information needed for Navient's leaders to make strategic decisions and execute on the company's long-term vision. Collaborating with colleagues throughout the company, she has developed a unique perspective on employee engagement and customer service.
"By supporting a variety of projects and business areas, I see first-hand that engaged and tenured employees provide better customer service," says Sheri. "I bring business leaders together to share best practices and roll out new initiatives that help Team Navient better serve our customers."
In Sheri's position, she can help ensure continual improvement to Navient's customer experience. Her strong working relationships with employees and leaders demonstrate her commitment to Navient's values and her dedication to customers' success.