Financial Tips Blog
Five tips to help budget for college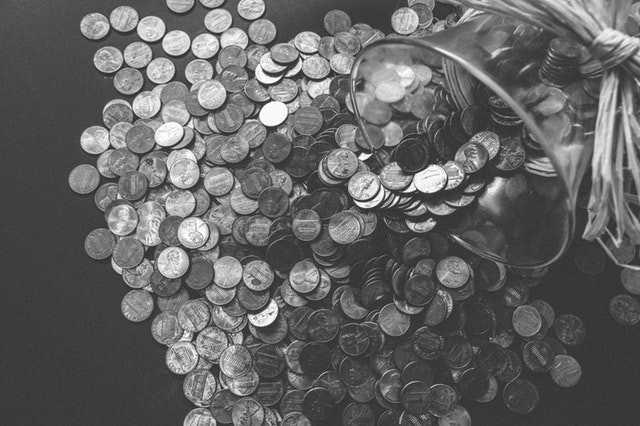 Let's face it — college can be an expensive experience.
Between tuition, living costs and supplies, the dollar signs can add up. To help manage expenses, it's a good idea to establish a budget. By conducting an honest review of your current spending habits and lifestyle, you're on the road to success at graduation day and beyond. However, being thrifty doesn't mean you need to eat ramen noodles for dinner every night!
A frequent customer tip that we receive is to decide between your needs versus wants. What things can you live without and what do you need to help get you through everyday life? Visit Navient's module on how to create an effective budget for an in-depth breakdown.
To help stretch your money further and maximize your savings, below are five effective tips that can help you save big during the school year and beyond.
1. Stay with the 'rents
This might not be possible for everyone, but the potential savings from living at home can be huge. For those attending a school close to where you live, remaining at home can save you the largest chunk of change on this list. I know because it was part of my personal strategy. I lived only a short distance from University of Delaware, so I decided to stay at home for my first three years. Living rent-free with my parents saved me thousands of dollars. In fact, 15 percent of young adults currently live at home to save money, according to Money Under 35, a study conducted by Navient and the global market research company Ipsos.
2. Find ways to make extra cash
Working a little extra during college and the off seasons are great ways to pocket more money to help purchase necessities or to save. Some jobs even provide free housing or allow you to study when it's not busy. During my senior year, I worked a few days per week as a cashier at the local grocery store, which helped pay for food and other essentials.
Take it from Tim Alcorn from Evansville, Ind., who got a job while in college doing what he loves –officiating football and wrestling.
"As a former high school athlete, I loved the environment," he says. "The money helped make ends meet for me in college. Find a part-time or full-time job during college that you love and work hard at it. Good things will come to those who work the hardest."
Just remember to make ample time to study!
3. Old over new
Depending on your course load and classroom requirements, brand new textbooks can put a big dent in your wallet. Purchasing pre-owned textbooks can be a great way to get more bang for your buck.
Websites such as Amazon are a great resource for buying used textbooks, but also explore apps such as BigWords and Chegg that give you the ability to do smart shopping right in the palm of your hand and even download textbooks digitally. Renting textbooks is another great way to cut down on costs if your bookseller offers the option.
4. Unleash your inner chef
Getting takeout every night can be tempting. It's fast, convenient and delicious. After all, who wants to start cooking after spending the day in classes? But not so fast.
John from Coppeans, Tenn., warns about the downsides of "extra" spending and explains how being smart with your money during school can set you up for success after graduation.
"Be very careful about the 'extras' that you spend on. The eating out, the trips to drink coffee, the trips down to [the beach]. They all add up," he says. "Rein in this spending and you might even graduate with savings or investments that will set you up well for your future."
To put it in perspective, an eight-dollar meal three times a week is $24. That's 96 bucks each month. Set a goal that's right for your budget, such as eating out only once per week. If you have a cafeteria meal plan, do your best to stick to that. If not, do the bulk of your cooking on the weekends so you can have a nice meal that you can quickly heat up during the weekdays.
5. Paying student loan interest during college
For those with student loans, making interest or other small payments during school can keep your student loan balance from growing and save you money later.
Ashley from Olive Branch, Miss., knows that it can be tough to think about repayment during college, but even the smallest of payments can go a long way.
"Paying your student loans is hard while working your way through school and juggling a social life at the same time," she says. "If you can pay even a little bit of your loan interest before you graduate, I assure you, you will be a little less stressed when you get your first student loan bill in the mail."
For most student loans, payments are not due until six months after graduation. Nonetheless, if you have unsubsidized federal loans or private loans, interest does accrue while you're in school. Paying a little each month while in college will keep interest in check, making payments easier for you after graduation.
Regardless of your situation, remember to always read those emails from your student loan servicer. Visit Navient's 'Understanding How Interest Works' module to learn more about how interest accrues.
College is an investment that is best realized by those who complete their degrees. Eighty-five percent of young adults who have earned a four-year degree or higher say their college degree was a worthwhile investment, according to Money Under 35. A little budgeting while in school can help set you on the way to a successful financial future.
Nick LaMastra is the media analyst for Navient.