Pricelists
BPO Consulting

and Contact Center Services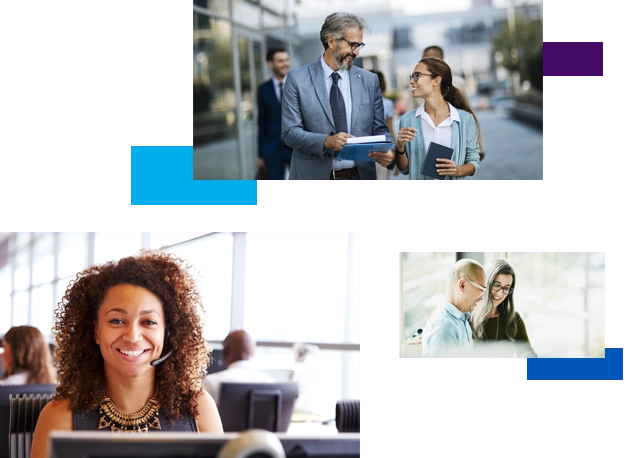 | Job Title | Description | Pricelist |
| --- | --- | --- |
| Business Analyst I | Reviews, analyzes, and evaluates business systems and user needs. Formulates systems to parallel overall business strategies. Familiar with relational database concepts, and client-server concepts. Relies on instructions and pre-established guidelines to perform the functions of the job. Works under immediate supervision. | $101.29 |
| Business Analyst II | Reviews, analyzes, and evaluates business systems and user needs. Formulates systems to parallel overall business strategies. Writes detailed description of user needs, program functions, and steps required to develop or modify computer programs. Familiar with relational database concepts, and client-server concepts. Relies on experience and judgment to plan and accomplish goals. Performs a variety of complicated tasks. | $124.96 |
| Business Analyst III | Reviews, analyzes, and evaluates business systems and user needs. Formulates systems to parallel overall business strategies. Writes detailed description of user needs, program functions, and steps required to develop or modify computer programs. Familiar with relational database concepts, and client-server concepts. Relies on experience and judgment to plan and accomplish goals. Performs a variety of complicated tasks. May supervise other Analysts. | $145.91 |
| Business Process Analyst I | Assist in the application of business process improvement practices to re-engineer methodologies/principles and business process modernization projects. Assist in the application of activity and data modeling, transaction flow analysis, internal control and risk analysis and modern business methods and performance measurement techniques. Assist in establishing standards for information systems procedures. Apply organization-wide information models for use in designing and building integrated, shared software and database management systems and data warehouses. Follow Information Management guiding principles, cost savings, and open system architecture objectives. | $72.48 |
| Business Process Analyst II | Apply business process improvement practices to re-engineer methodologies/principles and business process modernization projects. Assist in the application of activity and data modeling, transaction flow analysis, internal control and risk analysis and modern business methods and performance measurement techniques. Assist in establishing standards for information systems procedures. Develop and apply organization-wide information models for use in designing and building integrated, shared software and database management systems and data warehouses. Follow Information Management guiding principles, cost savings, and open system architecture objectives. | $91.23 |
| Business Systems Specialist II | Analyzes process and re-engineering, with an understanding of technical problems and solutions as they relate to the current and future business environment. Devises or modifies procedures to solve problems considering computer equipment capacity and limitations, operation time, and form of desired results. Includes analysis of business and user needs, documentation of requirements, and translation into proper system requirements specifications. Considers the business implications of the application of technology to the current and future business environment. Ability to simultaneously plan, manage, and provide technical oversight for system engineering activities. | $99.68 |
| Business Systems Specialist III | Analyzes process and re-engineering, with an understanding of technical problems and solutions as they relate to the current and future business environment. Devises or modifies procedures to solve complex problems considering computer equipment capacity and limitations, operation time, and form of desired results. Includes analysis of business and user needs, documentation of requirements, and translation into proper system requirements specifications. Considers the business implications of the application of technology to the current and future business environment. Ability to simultaneously plan, manage, and provide technical oversight for system engineering activities. May supervise other Business System Specialists, or related technologists. | $115.17 |
| Business Systems Specialist IV | Analyzes process and re-engineering, with an understanding of technical problems and solutions as they relate to the current and future business environment. Formulates and defines systems scope and objectives based on both user needs and a thorough understanding of business systems and industry requirements. Devises or modifies procedures to solve complex problems considering computer equipment capacity and limitations, operation time, and form of desired results. Includes analysis of business and user needs, documentation of requirements, and translation into proper system requirements specifications. Provides consultation on complex projects and is considered to be the top-level contributor/specialist of most phases of systems analysis, while considering the business implications of the application of technology to the current and future business environment. Has knowledge and skills applicable to an actual Task Order proposal and so recognized in the professional community as an expert in the field. Ability to simultaneously plan, manage, and provide technical oversight for system engineering activities. May supervise a team of Business System Specialists, or related technologists. | $144.07 |
| Security Specialist I | Develops and manages Information Systems security, including disaster recovery, database protection and software development. Performs maintenance of systems to protect data from unauthorized users. Identifies, reports, and resolves security violations. Familiar with standard concepts, practices, and procedures within a particular field. Relies on limited experience and judgment to plan and accomplish goals. Works under general supervision. | $108.17 |
| Security Specialist II | Develops and manages Information Systems security, including disaster recovery, database protection and software development. Analyzes information security systems and applications and recommends and develops security measures to protect information against unauthorized modification or loss. Familiar with a variety of the field's concepts, practices, and procedures. Relies on experience and judgment to plan and accomplish goals. Performs a variety of complicated tasks. | $117.10 |
| Security Specialist III | Responsible for developing and managing Information Systems security, including disaster recovery, database protection and software development. Analyzes information security systems and applications and recommends and develops security measures to protect information against unauthorized modification or loss. Familiar with a variety of the field's concepts, practices, and procedures. Relies on experience and judgment to plan and accomplish goals. Performs a variety of complicated tasks. May supervise the work of others. | $132.21 |
| Security Specialist IV | Ensures that all system platforms are functional and secure. Works with upper management team to determine acceptable level of risk for enterprise computing platforms. Familiar with a variety of the field's concepts, practices, and procedures. Relies on experience and judgment to plan and accomplish goals. Performs a variety of complicated tasks. A wide degree of creativity and latitude is expected. Very likely directs and leads others. May supervise a team of IT Security Specialists. | $144.23 |
| Program Manager M1 | Demonstrated experience in managing, directing, and implementing IT projects or programs. Experienced in managing a diverse group of functional activities, and groups of technical and administrative personnel. Manages and controls large funds and resources, and demonstrates capability in managing complex, multi-task contracts. Serves as the single contract manager and is authorized to interface with the government Contracting Officer or Contracting Officer's Representative (COR), other government management personnel, and customer agency representatives. Responsible for formulating and enforcing work standards, assigning contractor schedules, and communicating policies, purposes, and goals of Navient BPO, LLC to subordinates and subcontractors. Responsible for overall contract performance. Manages services and support operations that may include multiple projects. Organizes resources to support multiple concurrent projects and manages the execution of those projects. Organizes, directs, and coordinates planning and production of all contract support activities. Conducts oral and written communications with all levels of management for planning and control of projects. Assigns, schedules, and reviews work of Project Managers including subcontractors. Formulates and reviews project feasibility studies, determines costs, and ensures conformance to work standards. Prepares and delivers presentations to colleagues, subordinates and government representatives. | $188.35 |
| Program Manager M2 | Demonstrated experience in managing, directing, and implementing IT projects or programs. Experienced in managing a diverse group of functional activities, and groups of technical and administrative personnel. Manages and controls large funds and resources, and demonstrates capability in managing complex, multi-task contracts. Serves as the single contract manager and is authorized to interface with the government Contracting Officer or Contracting Officer's Representative (COR), other government management personnel, and customer agency representatives. Responsible for formulating and enforcing work standards, assigning contractor schedules, and communicating policies, purposes, and goals of Navient BPO, LLC to subordinates and subcontractors. Responsible for overall contract performance. Manages services and support operations that may include multiple projects. Organizes resources to support multiple concurrent projects and manages the execution of those projects. Organizes, directs, and coordinates planning and production of all contract support activities. Conducts oral and written communications with all levels of management for planning and control of projects. Assigns, schedules, and reviews work of Project Managers including subcontractors. Formulates and reviews project feasibility studies, determines costs, and ensures conformance to work standards. Prepares and delivers presentations to colleagues, subordinates and government representatives. | $255.31 |
| Project Manager M1 | Serves as the leader of a delivery order, task, or project and assists the Program Manager in working with the government COR, other government management personnel, and customer agency representatives. Under the guidance of the Program Manager, responsible for the overall management of the specific delivery order, task, or project, and ensures that the technical solutions and schedules for the task are implemented in a timely manner. Provides overall managerial direction for a specific project. Manages and implements all phases of the systems life cycle, to include the definition, analysis, design, programming, testing and implementation phases. Manages the project plans and schedules to achieve the project objectives relating to performance, cost and milestones. Ensures conformance with requirements of work breakdown schedules. Coordinates work effort with all pertinent parties to ensure problem resolution, management control and user satisfaction. Knowledge of Enterprise Computing and IT products and the proven ability to develop sound business solutions in complex IT environments. Provides leadership and advice on the development, implementation and deployment of IT applications. Possesses knowledge of open and proprietary systems in the selection, design, customization and implementation of Enterprise Computing solutions. Reviews work products for quality, completeness, and adherence to design concepts and user requirements | $122.36 |
| Project Manager M2 | Serves as the leader of a delivery order, task, or project and assists the Program Manager in working with the government COR, other government management personnel, and customer agency representatives. Under the guidance of the Program Manager, responsible for the overall management of the specific delivery order, task, or project, and ensures that the technical solutions and schedules for the task are implemented in a timely manner. Provides overall managerial direction for a specific project. Works directly with the Government Contracting Officer, the task order-level TMs, Government management personnel and customer agency representatives. Experience includes a wide range of IT-related projects and processes using a variety of methodologies. Has multiple industry standard certifications and demonstrated expertise with a variety of project management tools for scheduling, risk management, and financial control. Responsible for all aspects of the development and implementation of an assigned task order and project. Has domain and expert technical knowledge in project management and has successfully managed projects of a similar scope and size. Directs and controls activities for a client, having overall responsibility for financial management, methods, and staffing to ensure that technical requirements are met. Interactions involve client negotiations and interfacing with senior management. Is responsible for the overall management of the specific task order and insuring that the technical solutions and schedules in the task order are established and implemented in a timely manner. Performs enterprise wide horizontal integration planning and interfaces with other functional systems. Analyzes new and complex project related problems and creates innovative solutions involving finance, scheduling, technology, methodology, tools, and solution components. Has specialized experience and knowledge related to the mission of the project. | $133.03 |
| Quality Assurance Analyst I | Provide technical and administrative assistance for personnel performing software development tasks, including the review of work products for correctness, adherence to the design concept and to user standards, review of program documentation to assure government standards/requirements are adhered to, and for progress in accordance with schedules. Track problems and provide updates to the Project Manager and/or Quality Assurance Manager. Prepare milestone status reports and deliveries/presentations on the system concept to colleagues, subordinates, and end user representatives. | $78.98 |
| Quality Assurance Analyst II | Provide technical and administrative assistance for personnel performing software development tasks, including the review of work products for correctness, adherence to the design concept and to user standards, review of program documentation to assure government standards/requirements are adhered to, and for progress in accordance with schedules. Track problems and provide updates to the Project Manager and/or Quality Assurance Manager (or Contact Center Quality Assurance Manager). Prepare milestone status reports and deliveries/presentations on the system concept to colleagues, subordinates, and end user representatives. | $95.51 |
| Quality Assurance Analyst III | Provide technical and administrative direction for personnel performing software development tasks, including the review of work products for correctness, adherence to the design concept and to user standards, review of program documentation to assure government standards/requirements are adhered to, and for progress in accordance with schedules. Coordinate with the Project Manager and/or Quality Assurance Manager to ensure that problems are solved to the user's satisfaction. Make recommendations, if needed, for approval of major systems installations. Prepare milestone status reports and deliveries/presentations on the system concept to colleagues, subordinates, and end user representatives. | $104.79 |
| Senior Test Engineer | Performs analysis of documented user requirements and directs or assists in the design of test plans in support of user requirements for moderately complex to complex software or IT systems. Reviews user application system requirements documentation; designs, defines and documents unit and application test plans; transforms test plans into test scripts and executes those scripts. May participate in all phases of risk management assessment and software/hardware development under the direction of a Senior Test Engineer. Responsible for ensuring proper execution of test scripts and documentation of test results in test logs or defect tracking systems. Responsible for ensuring that the test designs and documentation support all applicable client, agency or industry standards, time lines and budgets. Responsible for the development of test data to be used in performing the required tests. Responsible for ensuring that testing conclusions and recommendations are fully supported by test results, and those project managers are fully informed or testing status and application deviations from documented user requirements. Responsible for/or assists in the analysis of test results. | $117.10 |
| Subject Matter Expert II | Performs as a functional or technical expert in highly specialized subject areas including all disciplines of computer security and engineering, business and systems analysis, and other areas as required by specific task orders. Provides highly technical and/or specialized guidance concerning IT solutions to complex information processing problems related to the subject matter field; search technologies; performs analyses and studies; prepares reports and gives presentations; works independently or as a member of a team. Has knowledge and skills applicable to an actual Task Order proposal and so recognized in the professional community as an expert in the field. Ability to simultaneously plan, manage, and provide technical oversight for system engineering activities. | $211.95 |
| Subject Matter Expert III | Performs as a functional or technical expert in highly specialized subject areas including all disciplines of computer security and engineering, business and systems analysis, and other areas as required by specific task orders. Provides highly technical and/or specialized guidance concerning IT solutions to complex information processing problems related to the subject matter field; search technologies; performs analyses and studies; prepares reports and gives presentations; works independently or as a member of a team. Has knowledge and skills applicable to an actual Task Order proposal and so recognized in the professional community as an expert in the field. Ability to simultaneously plan, manage, and provide technical oversight for system engineering activities. | $249.54 |
| Subject Matter Expert IV | Performs as a functional or technical expert in highly specialized subject areas including all disciplines of computer security and engineering, business and system analysis, and other areas as required by specific task orders. Provides highly technical and/or specialized guidance concerning IT solutions to complex information processing problems related to the subject matter field; search technologies; performs analyses and studies; prepares reports and gives presentations; works independently or as a member of a team. Has knowledge and skills applicable to an actual Task Order proposal and so recognized in the professional community as an expert in the field. Ability to simultaneously plan, manage, and provide technical oversight for system engineering activities. | $331.42 |
| Test Engineer | Performs analysis of documented user requirements and assists in the design of test plans in support of user requirements for moderately complex software or IT systems. Reviews user application system requirements documentation; designs, defines and documents unit and application test plans; transforms test plans into test scripts and executes those scripts. May participate in all phases of risk management assessment and software/hardware development under the direction of a Senior Test Engineer. Develops test data to be used in performing the required tests. Ensures that testing conclusions and recommendations are fully supported by test results, and those project managers are fully informed or testing status and application deviations from documented user requirements. Assists in the analysis of test results. | $74.94 |
| Test Engineer Manager | Interacts with other engineering groups to define, document, analyze, perform, and interpret tests for products, systems, components, or modifications. Identifies functional problems and suggests resolutions. Assists in the definition of internal quality control standards and the maintenance of reliability programs. Analyzes test cases and provides regular progress reports. Provides testing expertise for support of user requirements of moderate to highly complex software applications or IT systems. Directs and/or participates in all phases of risk management assessments and software/hardware development with emphasis on analysis of user requirements, test design and test tools selection. Responsible for ensuring that the test design and documentation support all applicable client, agency or industry standards time lines and budgets. Responsible for ensuring that testing conclusions and recommendations are fully supported by test results, and project managers are fully informed of testing status and application deviations from documented user requirements. May supervise other Test Engineers. | $127.93 |
| Job Title | Description | Pricelist |
| --- | --- | --- |
| Communications Specialist I | Supports the development of effective outreach to engage dialogue and participation in accomplishing project objectives. Supports the development of effective correspondence, advertisements, and outreach materials to targeted populations, policymakers, and government agencies. Participate in periodic conference calls with project staff, client and planning committees. Attend necessary events and conferences to publicize project mission and purpose. Develops project materials that will educate target constituencies and be used at major project events. Keep project team apprised of new developments or emerging issues that result from contact with participating partners. Pays close attention to quality control of spelling, grammar and punctuation. | $83.08 |
| Communications Specialist II | Works with management team to develop, execute and manage comprehensive strategic communications plans. Reviews existing images, messages, strategies, plans, programs and/or "products" and communicates/delivers them through appropriate medium (e.g., print, broadcast, etc.). Prepares communication audits with recommendations, solutions for future projects and/or more successful outcomes. Manages multiple promotional/outreach and PR programs through detailed communication goals, targets and marketing messages. Reviews, revises or develops branding and promotional material and information kits to targeted populations, policymakers, and government agencies. Conducts follow-up evaluation of outreach efforts and event outcomes utilizing various resources (tracking sigma encoding, press clipping services, surveys, follow-up phone calls) to improve future outreach efforts. | $91.42 |
| Contact Center Administrative Assistant I | Provides principal secretarial support in a Contact Center, usually to one individual, and, in some cases, to the subordinate staff of that individual. Maintains a close and highly responsive relationship to the day-to-day activities of the supervisor and staff, works fairly independently under direct supervision and guidance, and performs various clerical and secretarial duties requiring knowledge of office routine and an understanding of the organization, programs, and procedures related to the work of the office. Requires working knowledge of certain office software programs. | $56.84 |
| Contact Center Administrative Assistant II | Provides principal secretarial support in a Contact Center, usually to one individual, and, in some cases, to the subordinate staff of that individual. Maintains a close and highly responsive relationship to the day-to-day activities of the supervisor and staff, works fairly independently under moderate supervision and guidance, and performs various clerical and secretarial duties requiring knowledge of office routine and an understanding of the organization, programs, and procedures related to the work of the office. May be responsible for creating reports and distributing on a regular schedule. Computers may exist in the environment, requiring working knowledge of certain office software programs. | $59.26 |
| Contact Center Administrative Assistant III | Provides principal secretarial support in a Contact Center, usually to one individual, and, in some cases, to the subordinate staff of that individual. Assists with more complex tasks. Maintains a close and highly responsive relationship to the day-to-day activities of the supervisor and staff, works independently receiving a minimum of detailed supervision and guidance, and performs various clerical and secretarial duties requiring knowledge of office routine and an understanding of the organization, programs, and procedures related to the work of the office. Responsible for creating reports and distributing on a regular schedule. Computers may exist in the environment, requiring working knowledge of certain office software programs. | $77.35 |
| Contact Center Administrative Assistant IV | Leads the execution of complex tasks. Provides principal secretarial support in a Contact Center environment, usually to one individual, and, in some cases, to the subordinate staff of that individual. Maintains a close and highly responsive relationship to the day-to-day activities of the supervisor and staff, works fairly independently receiving a minimum of detailed supervision and guidance, and performs various clerical and secretarial duties requiring knowledge of office routine and an understanding of the organization, programs, and procedures related to the work of the office. Computers may exist in the environment, requiring working knowledge of certain office software programs. Works independently or with little management oversight. | $94.33 |
| Contact Center Analyst - Finance & Accounting | In support of Contact Center, responsible for the preparation, coordination, and documentation of financial analysis projects such as financial and expense performance, rate of return, depreciation, working capital, and investments. Provides analysis for forward-looking financial and business-related projects. Prepares forecasts and analysis of trends. Responsible for the reconciliation of internal accounts. Identifies trends and developments in competitive environments and presents findings to senior management. Gaining exposure to some of the complex tasks within the job function. Occasionally directed in several aspects of the work. | $89.71 |
| Contact Center Customer Service Representative I | In support of Contact Center, respond to customer inquiries by telephone or e-mail to provide non-technical problem resolution. Resolve routine and basic problems and communicates solution or requested information to the customer. Analyze a customer's service needs and refer to other service or technical departments for follow up as needed. Possesses a moderate understanding of general aspects of the job. Works under the close direction of senior personnel in the functional area. | $58.81 |
| Contact Center Customer Service Representative I Bilingual | Respond to customer inquiries by telephone or e-mail to provide non-technical problem resolution in support of Contact Center. Resolve routine and basic problems and communicates solution or requested information to the customer. Analyze a customer's service needs and refer to other service or technical departments for follow up as needed. Possesses a moderate understanding of general aspects of the job. Works under the close direction of senior personnel in the functional area. Must speak and read English and Spanish clearly, professionally, and fluently. | $58.81 |
| Contact Center Customer Service Representative II | In support of Contact Center, responds to customer inquiries by telephone or e-mail to provide non-technical problem resolution. Resolves mostly routine and some non-routine, more complex problems and communicates solution or requested information to the customer. Analyze a customer's service needs and refer to other service or technical departments for follow up as needed. Gaining or has attained full proficiency in a specific area of discipline. Works under moderate supervision. | $68.02 |
| Contact Center Director | Directs the entire operations of the organization's Contact Center facility. Implements and reviews policies and operating structure of the Contact Center. Sets standards and guidelines for customer interactions. Monitors the interactions to ensure that the expectations of the customers are met. Analyzes operations of the Contact Center and oversees any efficiency improvements. Creates functional strategies and specific objectives. Develops budgets/policies/procedures to support the functional infrastructure. | $199.43 |
| Contact Center Facilities Manager | In support of Contact Center Operations, manages and coordinates the administrative and operational staff, systems, and activities that ensure optimal functioning and maintenance of all building properties. Directs the maintenance of all building systems including mechanical, electrical, fire/life safety, plumbing, and waste management. Prepares and implements preventive maintenance schedules. Manages and trains a staff of employees in the general maintenance of buildings, grounds, infrastructures, equipment. Ensures facilities maintenance work follows safety standards, conforms to specifications, and work orders are tracked and completed within the budgeted guidelines. May oversee contractors engaged for facility renovation projects. Manages subordinate staff in the day-to-day performance of their jobs. True first level manager. Ensures that project/department milestones/goals are met and adhering to approved budgets. Has full authority for personnel actions. Extensive knowledge of the function and department processes. | $103.16 |
| Contact Center Help Desk Technician I | In support of Contact Center Operations, provides end user support and customer service for basic computer and hardware issues. When unable to resolve issues, serves as liaison between staff and technical support. Tracks and reports complaints in order to spot trends or problem areas for quick resolution. May use problem-tracking databases or other specialized Help Desk software. May escalate problems to appropriate departments, where appropriate. | $62.39 |
| Contact Center Help Desk Technician II | In support of Contact Center Operations, works closely with user community and Help Desk staff to identify, research, isolate and resolve problems of moderate complexity relating to all aspects of office automation and data center operations. Tracks and reports complaints in order to spot trends or problem areas for quick resolution. May use problem-tracking databases or other specialized Help Desk software. Responsible for ensuring timely and effective resolutions to problems. May escalate problems to appropriate departments, where appropriate. | $65.94 |
| Contact Center Manager | Responsible for the daily operations of the Contact Center to ensure performance metrics and contract requirements are met. Maintain updated knowledge of the Contact Center performance requirements as well as corporate and project policies. Monitor performance goals and objectives for the Contact Center staff and complete regular reports. Implement coaching and development and monitor performance of Contact Center supervisors to ensure standard goals are met. Deliver corrective action and coaching as necessary. | $122.59 |
| Contact Center Operations Admin I | In support of Contact Center Operations, provides administrative support in a variety of functions to an individual, team, department, or other group in an organization. Collects, reviews and analyzes data, and prepares reports, charts, budgets and other presentation materials. Responds to or routes routine inquiries from external or internal sources with standard correspondence or other messaging. Schedules and coordinates meetings, travel, and other group activities. Has basic word processing, spreadsheet and graphics software skills. | $51.15 |
| Contact Center Operations Admin II | In support of Contact Center Operations, provides administrative support in a variety of functions to an individual, team, department or another group in an organization. Collects, reviews and analyzes data and prepares reports, charts, budgets, and other presentation materials. Responds to or routes routine inquiries from external or internal sources with own correspondence or other messaging. Schedules and coordinates meetings, travel, and other group activities. May be responsible for creating reports and distributing on a regular schedule. Has advanced word processing, spreadsheet, and graphics software skills. | $58.58 |
| Contact Center Operations Admin III | In support of Contact Center Operations, provides administrative support in a variety of functions to a department head, team, department or another group in an organization. Collects, reviews, analyzes complex and/or confidential data and prepares reports, charts, budgets, and other presentation materials. Responds to or routes non-routine or confidential inquiries from external or internal sources with correspondence or other messaging. Schedules and coordinates meetings, travel, and other group activities. Has advanced word processing, spreadsheet, and graphics software skills. | $68.38 |
| Contact Center Quality Assurance Manager | Responsible for the day-to-day activities and supervision of the Contact Center Quality Assurance team members with a focus on measuring adherence to policy and procedure. Provide direction to Contact Center Quality Assurance staff in regard to completing monitors and evaluations of customer interaction quality. Provide coaching and development as necessary to staff, and deliver corrective action plans, if needed. | $120.14 |
| Contact Center Quality Assurance Supervisor | Oversees Contact Center Quality Assurance programs, and establishes standards governing customer interactions and implements monitoring programs. Develops and implements quality control methodologies to ensure compliance with quality assurance standards, guidelines, and procedures. Develops and defines major and minor characteristics of quality including quality metrics and scoring parameters and determines requisite quality control resources. Establishes and maintains a process for evaluating deliverables and associated documentation and or assists in the evaluation. | $93.91 |
| Contact Center Senior Analyst - Reporting | In support of Contact Center, responsible for designing, creating, analyzing, building, and distributing reports based on data collected in order to provide information regarding project performance and compliance. Tests and validates models and results. Prepares reports that outline and rank proposed solutions and present a range of possible alternatives. Performs complex data analysis, results interpretation and report preparation. | $108.53 |
| Contact Center Senior Director | In support of the Contact Center Operations, leads the development and execution of end-to-end operational strategies and plans that enhance the client and consumer experience; meets and exceeds compliance requirements. Responsible for managing very complex and/or high-risk programs. Directs daily staff and task activities to meet client and corporate work objectives. Supervises assigned technical and administrative staff, including subordinate managers. Assures quality of task products, services, and deliverables, including participating in reviews, audits, and site visits. Serves as a liaison with clients to coordinate activities, negotiate tasks, and solve problems. Responsible for coordinating and monitoring subcontractor activities. | $209.58 |
| Contact Center Senior Manager | Responsible for the strategic and tactical oversight and overall responsibility for the Contact Center. Maintain updated knowledge of the Contact Center's performance requirements and client standard operation procedures, as well as corporate and project policies. Oversee quality control and implement necessary corrective actions to ensure consistency and compliance, as needed. Develop performance goals and objectives for the Contact Center and monitor the achievement of goals. Provide coaching and development to Contact Center managers and staff, conduct performance evaluations, and assist in the creation and implementation of innovative methodologies to improve Contact Center operations. | $134.90 |
| Contact Center Software Engineer I | Supports the development and testing of contact center systems implementations. Supports the integration of applications. Follows technical and system design guidelines. Supports the creation of interfaces to application code, relational databases, and/or computer hardware systems. Develops interfaces for data capture and table population, application code development, and screen views. | $131.57 |
| Contact Center Software Engineer II | Develops, prototypes and tests solutions for contact center systems implementations. Supports the integration of applications. Follows technical and system design guidelines and uses knowledge to create the interface of application code, relational databases, and/or computer hardware systems. Develops interfaces for data capture and table population, application code development, screen views and other required technical design and development requirements. | $162.37 |
| Contact Center Software Engineer III | Develops, prototypes and tests solutions for large-scale contact center systems implementations. Supports integration of enterprise applications. Responsible for technical aspects of application implementation. Possesses and applies comprehensive application expertise to provide technical and system design guidance to application development technical team. Uses knowledge to direct and/or create the interface of application code, relational databases, and/or computer hardware systems. Develops interfaces for data capture and table population, application code development, screen views and other required technical design and development requirements. May supervise other developers. | $169.13 |
| Contact Center Software Engineer IV | Develops, prototypes and tests solutions for large-scale contact center system implementations. Supports integration of enterprise applications. Responsible for technical aspects of application implementation. Possesses and applies comprehensive application expertise to provide technical and system design guidance to application development technical team. Uses knowledge to direct and/or create the interface of application code, relational databases, and/or computer hardware systems. Develops interfaces for data capture and table population, application code development, screen views and other required technical design and development requirements. May supervise a large team of developers. | $200.66 |
| Contact Center Supervisor | In support of Contact Center Operations, provides front-line, first level supervision and leadership to Customer Service Representatives (CSR) with the goal of meeting program objectives and Customer Service Level (CLA) Agreements. Evaluates employees' job performance and recommends appropriate personnel action. | $87.57 |
| Contact Center Supervisor - Data Entry | In support of Contact Center, supervises the Data Entry staff to ensure completion and timeliness of assigned data entry tasks per business requirements; monitors the Data Entry Queue to ensure the key performance metrics are met. | $87.57 |
| Contact Center Team Lead | In support of Contact Center, acts as team lead for a customer service team that responds to phone or e-mail, non-technical service requests from customers. Responds to, and resolves, escalated issues and/or unique or complex requests from customers. Monitors daily workflow and ensures that correct procedures are followed. Identifies system and workflow improvements to enhance the team's efficiency. Coaches and guides less experienced team members. May assist manager with scheduling. May be authorized to approve special adjustments or exceptions for a customer. Contributes to moderately complex aspects of a project. Work is generally independent and collaborative in nature. | $66.96 |
| Contact Center Training I | In support of Contact Center training, designs and develops instructional approaches and/or strategies to meet training requirements; conducts analysis of training requirements and media requirements; develops appropriate training objectives and test methods and designs instructionally valid training materials; ensures integrity of task analysis, training requirements, training hierarchies, instructional materials, and evaluation plans; designs and develops computer-based training, web-based training, electronic performance support systems and other technology-based learning solutions; develops flow diagrams and story boards; designs instructionally sound lessons in a variety of delivery media; interacts with customer and subject matter experts to ensure technical accuracy of instructional content. | $59.94 |
| Contact Center Training Manager | Responsible for overseeing, managing, and coordinating Contact Center staff training and development activities. In support of Contact Center training, conducts the research necessary to develop and revise training courses and prepares appropriate training catalogs. Prepares all instructor materials (course outline, background material, and training aids). Prepares all student materials (course manuals, workbooks, handouts, completion certificates, and course critique forms). Trains personnel by conducting formal classroom courses, workshops, and seminars. Provides daily supervision and direction to staff. | $114.44 |
| Contact Center Training Senior Manager | Responsible for overseeing, managing, and coordinating Contact Center staff training and development activities, and leads the development team in the identification, analysis and implementation of successful learning interventions to promote operational effectiveness and continuous quality improvement. In support of Contact Center training, designs and develops instructional approaches and/or strategies to meet training requirements; conducts analysis of training requirements and media requirements; develops appropriate training objectives and test methods and designs instructionally valid training materials; ensures integrity of task analysis, training requirements, training hierarchies, instructional materials, and evaluation plans; designs and develops computer-based training, web-based training, electronic performance support systems and other technology-based learning solutions; develops flow diagrams and story boards; designs instructionally sound lessons in a variety of delivery media; interacts with customer and subject matter experts to ensure technical accuracy of instructional content. Also provides guidance and work leadership to lower-level personnel and may serve as technical team or task lead. | $133.90 |
| Contact Center Training Supervisor | Responsible for supervising and coordinating Contact Center staff training and development activities and leads the development team in the identification, analysis and implementation of successful learning interventions to promote operational effectiveness and continuous quality improvement. In support of Contact Center training, designs and develops instructional approaches and/or strategies to meet training requirements; conducts analysis of training requirements and media requirements; develops appropriate training objectives and test methods and designs instructionally valid training materials; ensures integrity of task analysis, training requirements, training hierarchies, instructional materials, and evaluation plans; designs and develops computer-based training, web-based training, electronic performance support systems and other technology-based learning solutions; develops flow diagrams and story boards; designs instructionally sound lessons in a variety of delivery media; interacts with customer and subject matter experts to ensure technical accuracy of instructional content. Also provides guidance and work leadership to lower-level personnel and may serve as technical team or task lead. | $89.00 |
| Contact Center Vice President - Program | Serves in an executive leadership role on the project. As the Contact Center executive-level point of contact, establishes and maintains relationships with representatives of client agencies, stakeholders, and community organizations to promote and develop services. Ensures project compliance with all applicable corporate, contract, state and federal requirements and regulations. Provides executive management of the project's financial plan and forecast. | $351.38 |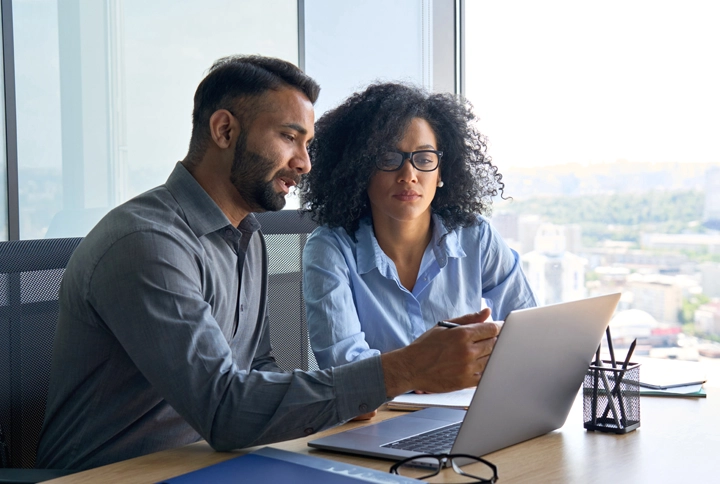 We consult with clients to design, build, test, and implement secure solutions.
Our business analysts, designers, software engineers, security professionals, and testers are experienced in the deployment of contact center solutions, loan servicing and collection solutions, web-based customer service solutions, transportation and infrastructure solutions, public health programs, and healthcare revenue cycle solutions.
We deploy operational resources to provide omnichannel inbound and outbound contact center solutions, at scale, to help clients engage more effectively with their customers.
Our operational business process outsourcing capacities include agents, frontline supervision, management, training, and quality assurance resources.