May 2016
School Ombudsman corner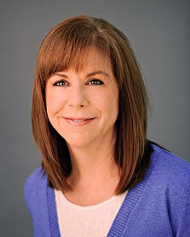 Robyn Hughes
School Ombudsman
Robyn directs all activity associated with the strategic support of our loan servicing relationships with schools across the U.S.
I hope warmer weather has put a spring in your step! Here at Navient, we've made some progress on a couple of issues that I'd like to share:
As of the end of February, Navient has discontinued the practice of "zeroing out" future disbursements for loans with disbursement date changes on disbursement dates in the past (which causes the NSLDS approved amount decrease by the disbursement amount that was zeroed out). Direct loans' undisbursed disbursements will still zero out 60 days after the loan period ends and PLUS loans will zero out after the last anticipated disbursement date

Navient recently moved to the industry version of the Portfolio Detail Report and increased the frequency to weekly. You can still access and download the reports on DDI and/or NFMS and choose either a CSV version or a TXT version. These reports are significantly larger than the previous format, so you may wish to receive them through Secure File Transfer (SFTP). Contact Electronic Services for delivery options or questions on the new format.

The Snapshot Borrower Detail will again be available on April 23. This detail directly correlates to your monthly Snapshot and is available in the SSP.
As for conferences, I'll be at the EASFAA conference in May and NASFAA in July, and I hope to meet some of you there! Please stop by our booth and say hello!
Two new Path to SuccessSM modules
In February we launched our latest module in our free online financial literacy series, Path to Success. Understanding How Interest Works defines key loan concepts such as principal, interest, and fees. The module also covers
interest calculations and capitalization

how loan payments are applied to principal and interest

review of student loans

what interest is and how it affects loan debt

how repayment works, and

tips for staying on top of student loan debt.
In March we launched The Career Playbook, providing strategies for planning a meaningful, long-term career, including managing expectations around job satisfaction, lifestyle, and compensation. Both modules employ relatable, real-life scenarios and situations.
Visit Navient.com/path for the full series of modules.
NAVIENT NEWS
Wishing you a happy spring
Spring is not only an anticipated season of the year, it's also a word meaning to leap, arise, and proceed. Navient is springing forward with a new look for our newsletter. We strive to remain customer-focused and proactive and to be a reliable resource for you and your students and alumni.
---
New student loan calculator helps borrowers plan for faster loan repayment
Navient's new online student loan repayment calculator helps customers better understand how they can pay less interest and pay off their student loans faster.
This interactive tool, based on the standard federal student loan repayment plan, show users how much faster they can pay off their loans and what their savings would be. The calculator also estimates daily and total interest and calculates a debt-to-income ratio. You can help educate your students that calculating expected monthly payments and total interest are important factors in determining an effective budget for paying off student loans.
Explore the Navient student loan repayment calculator.
---
Our new study shows how important it is to complete a college degree
Our recent study on the financial health of young Americans — Money Under 35 — found that most young adults are not only financially healthy but also actively focused on saving and managing their credit. The study, conducted by Navient and the global market research company Ipsos, is based on a survey of more than 3,000 adults aged 22 to 35.
Unique information uncovered in the study:
We surveyed young adults with different levels of educational attainment: college students, graduates, those with a high school education or less and those who attended some college without earning a degree.

Employment and income are positively related to educational attainment. Having borrowed to attend college, and how much was borrowed, matters less than whether or not a degree was attained.

Financial health increases over time as young adults gain education and build income
Download an infographic with highlights of the Money Under 35 study.
Download a copy of the full Money Under 35 study.
---
New online resources
We know students strive to manage expenses, set and keep track of realistic financial goals, and to save for the future. Our tools and resources can help. Recently we updated our three most downloaded budgeting- and savings-related documents on Navient.com. Each can help your students focus on financial success and can supplement your exit counseling content.
Money saving tips for life

Offering guidance to manage ever-day expenses, from entertainment and transportation through more complicated matters such as banking and credit cards.

Make a budget

An interactive tool helping set comprehensive income and spending goals, and clarifying "where my money goes" each month.

Set your financial goals

An interactive worksheet to calculate realistic timeframes for short and long-term financial goals.
---
Information on Borrower Military Benefits
Our CEO Jack Remondi recently posted to Medium, an online publishing site, discussing student loans and Servicemembers Civil Relief Act (SCRA) benefits. A major change occurred nearly two years ago that gave our troops easier and more automated access to reduced student loan interest rates.
---
See you at the 2016 NASFAA Conference!
Members of the Navient ED Servicing team will attend the upcoming NASFAA National Conference, July 10-13 in Washington, DC. Our assigned booth space is adjacent to the session rooms and directly next to the ED-FSA booth. Please stop by and say hello!
---
Servicing contract information
CollegeServ®

Providing assistance with borrower-related issues/repayment counseling, enrollment updates, and guidance with our online reports, Monday – Thursday 8 am – 9 pm ET and Friday 8 am – 9 pm ET.

Phone: 888-272-4665
collegeserv@navient.com

 

Electronic Services

Providing technical support, Monday – Friday 8 am – 5 pm ET, for monitoring of your electronic file exchange, report delivery, and our school servicing portal navigation.

Phone: 800-348-4606
ESNAVI@navient.com

School Ombudsman

Providing schools with information and solutions to support your delinquency management initiatives and drive your successful portfolio analysis.

Phone: 703-984-6665
SchoolOmbudsman@navient.com

 

Military Benefits

Providing answers to borrowers' questions regarding the Servicemembers Civil Relief Act and other military benefits. Monday – Thursday 8 am – 9 pm ET and Friday 8 am – 8 pm ET.

Phone: 855-284-4879
MilitaryBenefits@navient.com
Visit Navient.com to download our updated Servicing Contact Information with additional details on contact resources.
Be sure to visit Navient.com/schools for detailed information, documentation, and resources to help your students become and stay financially successful.