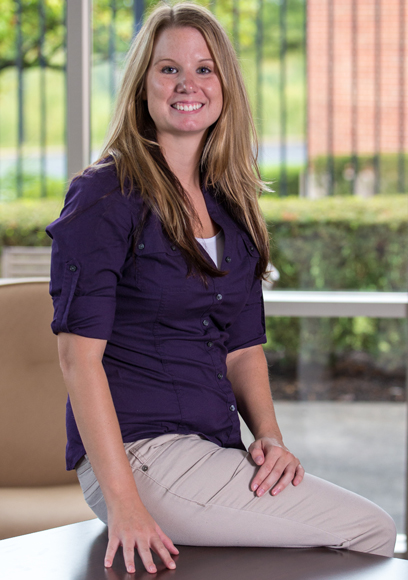 "Being able to connect via social media puts us a step closer to the customer."
Get to know: Jenn M.
Social Media Specialist, Pennsylvania
Navient is committed to helping customers succeed. Jenn's area of expertise is social media. By connecting with customers on Facebook and Twitter, for example, Jenn enables Navient to respond quickly to customers' inquiries through their preferred communication channels. As social media has grown in popularity, Navient has devoted more and more resources toward those channels.
"Being able to connect via social media puts us a step closer to the customer," shares Jenn. "To some, social posts may read as simple status updates. But to me, every post is an opportunity to reach out and make a connection with customers. I've been able to provide account assistance, alleviate concerns, direct borrowers to information about loan assistance programs, and much more."
Jenn herself has student loans, and she feels this helps her better understand borrowers' perspectives and needs. "I try to put myself in their shoes while still being genuine. I know what it's like to have loan payments every month, so any opportunity I have to build a relationship and help a customer, I take it."