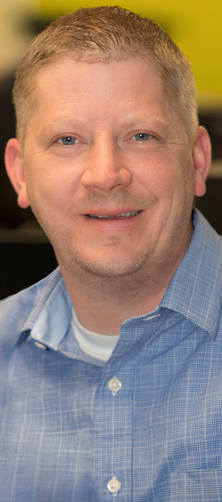 "We are a bridge to help customers through a tough time."
Get to know: Dominick
Collections for a Navient Subsidiary, New Jersey
Whenever a customer calls to speak with us, and for whatever reason, our team members enter each conversation looking to act as facilitators. That is the guidance Dominick gives his team for every customer interaction.
"We are a bridge to help them through their tough time," Dominick says. "We want to support our customers on their path to success by processing a payment, getting them on a payment plan, or updating their account. There are definitely advantages for these customers to speak directly with us and get the help they need."
As a U.S. Veteran, Dominick understands the importance of following protocol. But he also emphasizes to his team that they are working with real people and not just 'files'. "I expect my team to adhere to procedures, but I also want them to focus on the people they speak with, so our customers feel like they're being heard and getting the care and attention they deserve."