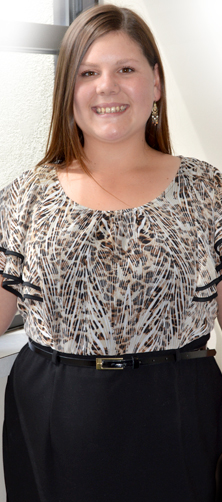 "That's what it's all about: helping one person at a time succeed"
Get to know: Megan
Collector for a Navient subsidiary, New York
While many interactions customers have with us are relatively routine, some are far more complex. The customers Megan speaks to may be in challenging situations. Megan reviews options with customers who are experiencing the serious financial consequences of federal student loan default. Megan and the many collectors like her can help these customers get back on a path to success.
"These individuals may feel their lives have gotten way off track," Megan explains. "They may not realize there are options available that can help them out of their situations. Options, such as loan rehabilitation, allow customers to get back on the right path," Megan adds. "And the monthly payment amounts are often far more affordable than customers thought possible."
Megan tells the story of a young woman who wanted to return to school to complete her nursing degree: "She was very far behind on her payments, making her ineligible for additional student loans. We helped her get back on track so she could finance the remainder of her education. That's what it's all about, helping one person at a time succeed ... and in this situation, after completing her degree she could then go on to help others."