Credit Reporting
Your credit is an integral part of your financial life. The Fair Credit Reporting Act dictates how financial institutions provide information to credit reporting agencies.
Learn more about Credit Reporting
Beware of Offers for Debt Relief
Some companies claim they can reduce or eliminate your debt, but they charge for services we offer for free.
Protect yourself from fraud
Navient Path to Success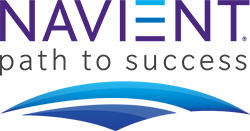 Our interactive series helps you manage your finances.
Members of the Military
Since 2012, our Military Benefits Team has been honored to assist in the unique needs of servicemembers.