NAVIENT NEWS
As the academic year winds down, Navient has important information for your financial aid office, your students, and your alumni.
---
Federal Direct Student Loan 2017-2018 Interest Rates
We are happy to share our new web content and updated chart highlighting the new Federal Direct Student Loan 2017-2018 Interest Rates. Both include timely and useful information for your student borrowers and staff, including:

 

Rates for Federal Direct Student Loans disbursed July 1, 2017 through June 30, 2018

Federal Direct Loan repayment estimates

Historic interest rates from the past several years

Information about who sets interest rates for Federal Student Loans and average student loan debt

 

 
---
Help Students Gain Control of Their Money & Finances
Replay our most recent school webinar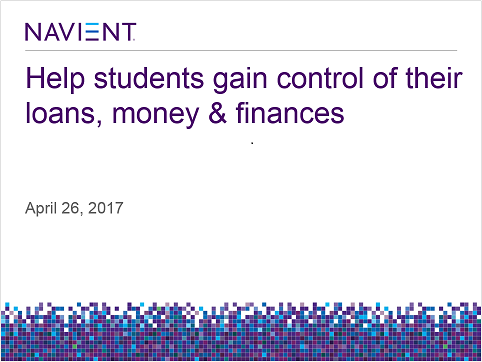 Our most recent webinar for financial aid staff provided an overview of recent enhancements to the Navient borrower website and showcased repayment tools and resources. If you weren't able to attend, or want to review what was covered, the presentation and the recording are available on Navient.com/Schools. Our next webcast will be in September, so be on the lookout for more information.
---
Managing Successful Student Loan Repayment
Review our most recent borrower webcast
On March 22, 2017, Navient hosted three nationwide webcasts for federal borrowers, providing guidance on federal loan repayment options. Click to access the presentation and the recording
We also utilized content from studentaid.gov and our Overview of Direct Loan and FFEL Program Repayment Plans. Navient is planning our next borrower webcast for June 21, 2017 titled Gain Control of Your Loans, Money & Finances and September 20, 2017 on Leaving Grace/Entering Repayment.
---
What's new on Navient.com for borrowers?
We continue making enhancements to provide borrowers with a simple and compelling online account-management experience.
In April, we added new pages under Tools & Requests. Shown below, the new pages include an improved Interest Accrual Estimator calculator, enhanced Servicemembers Civil Relief Act information and a new Authorization to Release Information form. We've also significantly refined our template for printable account information.
Interest Accrual Estimator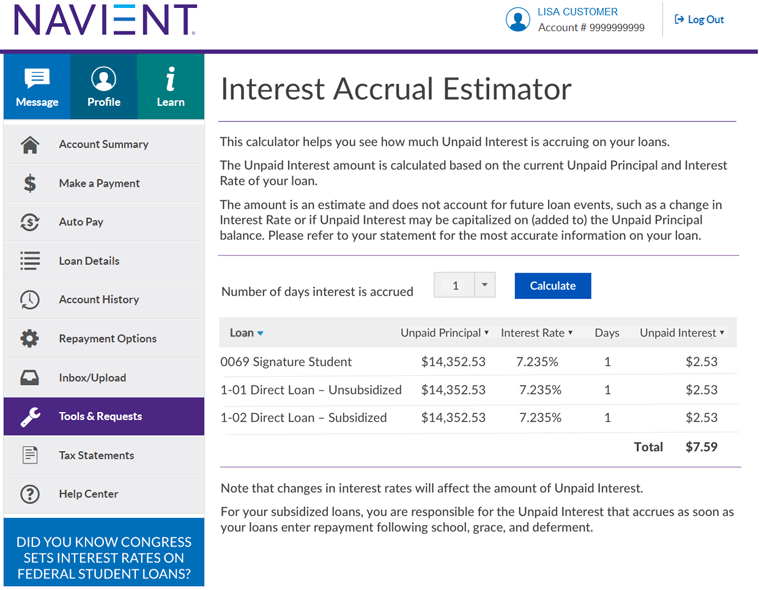 Servicemembers Civil Relief Act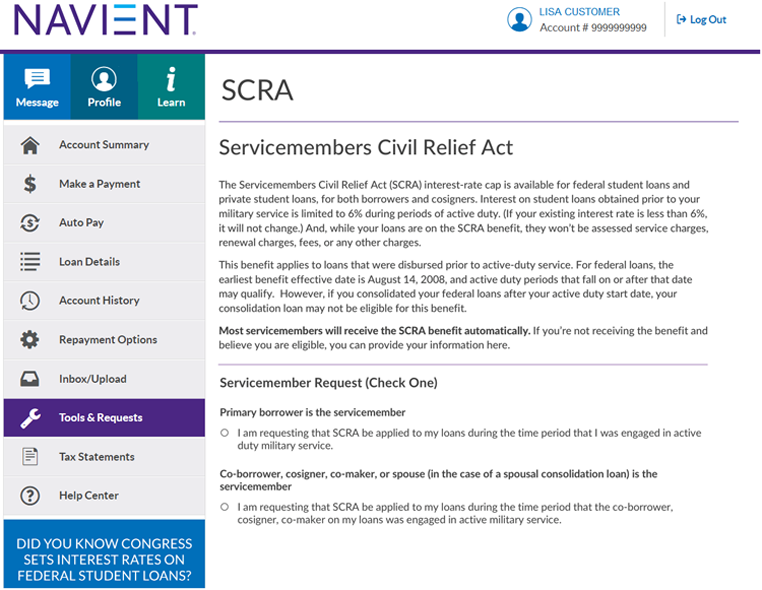 Authorization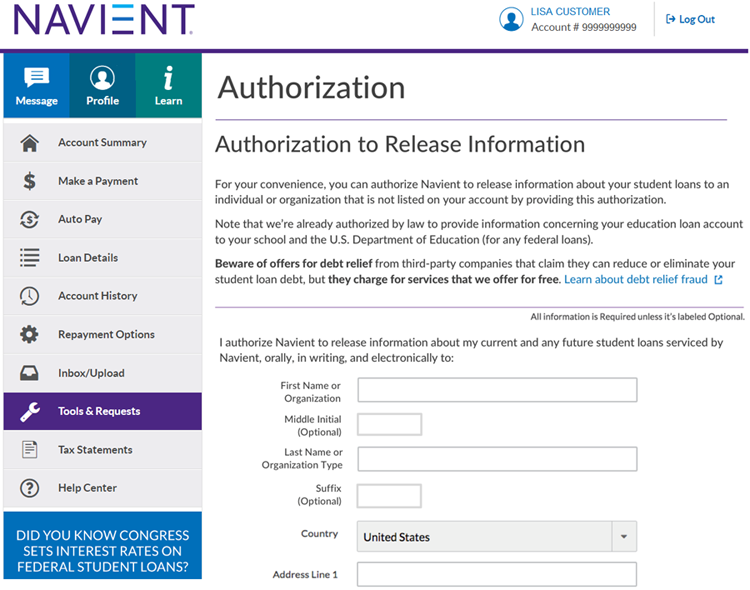 ---
Updates | Legal actions
In January 2017, the Consumer Financial Protection Bureau and two state attorneys general (Illinois and Washington) filed legal claims against Navient, in part, asserting servicing standards that are inconsistent with U.S. Department of Education regulations.
We realize your staff and borrowers may continue to have questions about recent allegations brought against Navient. We want to make sure you have the answers and information you may need.
The suits improperly seek to impose penalties on Navient based on new servicing standards applied retroactively and only against one servicer. The cases have not yet been ruled upon.
These allegations are unfounded and designed to get headlines rather than help student loan borrowers. We are vigorously defending against these unsubstantiated claims, and we will not be distracted by them. Our core goal remains the same: to help our borrowers achieve financial success.
The terms of your students' loans remain the same. Borrowers should continue making payments on all Navient-serviced loans as usual. We remain available to help borrowers online, by email, and by phone. You and your staff also can continue to contact us and access our resources, just as you always have.
Read more, with details on the allegations and our perspective on each one.
Download the updated Fact Sheet on Legal Action.
---
Financial Aid Office and Borrower Services
You play a critical role providing valuable information to your student borrowers about their loans and strategies for successful repayment. As a federal loan servicer, we are dedicated to supporting you and helping your borrowers along the path to financial success. Below are highlighted resources we provide to meet the distinct needs of your office and students. Click through to learn what we can do to help you stay updated on your Navient-serviced loans.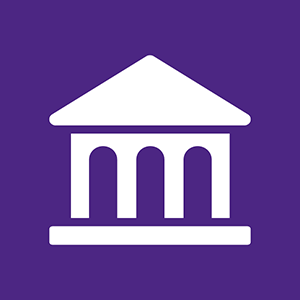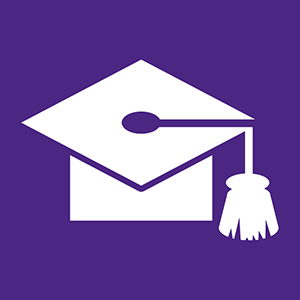 ---
Servicing contact information
CollegeServ®

Providing assistance with borrower-related issues/repayment counseling, enrollment updates, and guidance with our online reports, Monday – Thursday 8 am – 9 pm ET and Friday 8 am – 8 pm ET.

Phone: 888-272-4665
collegeserv@navient.com

 

Electronic Services

Providing technical support, Monday – Friday 8 am – 5 pm ET, for monitoring of your electronic file exchange, report delivery, and our school servicing portal navigation.

Phone: 800-348-4606
ESNAVI@navient.com

Military Benefits

Providing answers to borrowers' questions regarding the Servicemembers Civil Relief Act and other military benefits. Monday – Thursday 8 am – 9 pm ET and Friday 8 am – 8 pm ET.

Phone: 855-284-4879
MilitaryBenefits@navient.com