Your CollegeServ Team
We are here to help you help your borrowers on their paths to financial success. Contact CollegeServ when you need us for:
Three-way calls with you and your borrower

Default prevention assistance

Specialized support for borrowers who are active-duty service members
---
The CollegeServ Team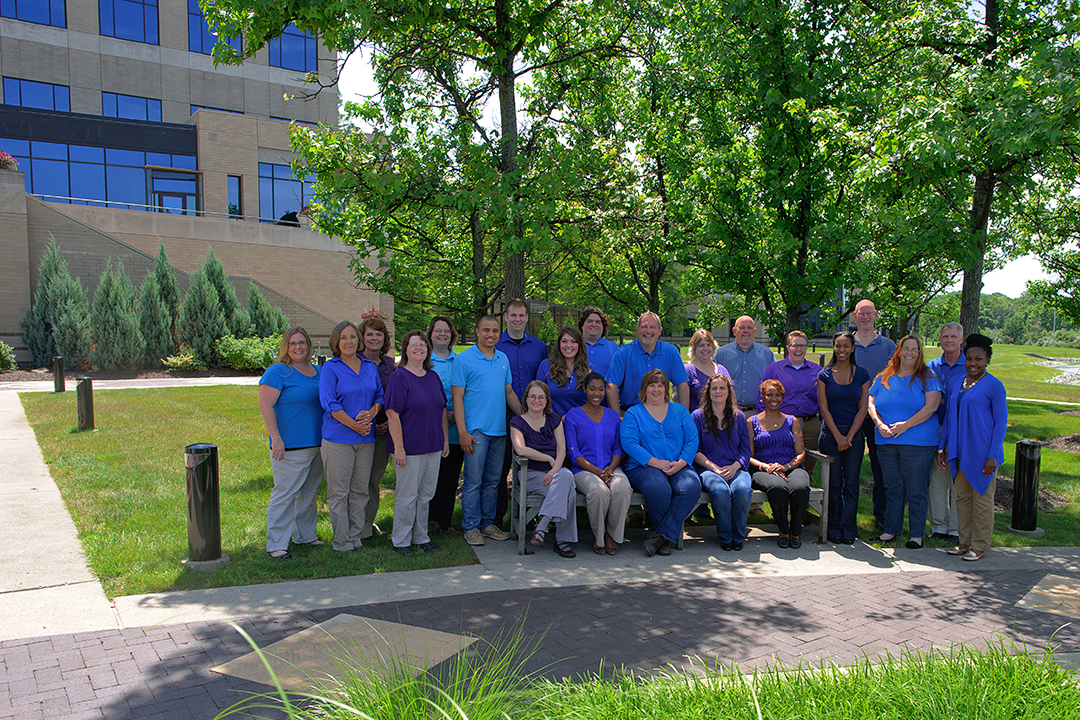 Your CollegeServ Team includes, back row, from left to right:
Jennifer, Sandy, Lola, Karen, Donna, Michael, Nathaniel, Kelly, Patrick, Greg, Wendy, Greg, Sarah, Ariel, Thomas, Barbi, Bruce, Tynae
Front row, from left to right:
Heidi, Ecko, Kathy, LaDonna, Katherine
The Military Benefits Team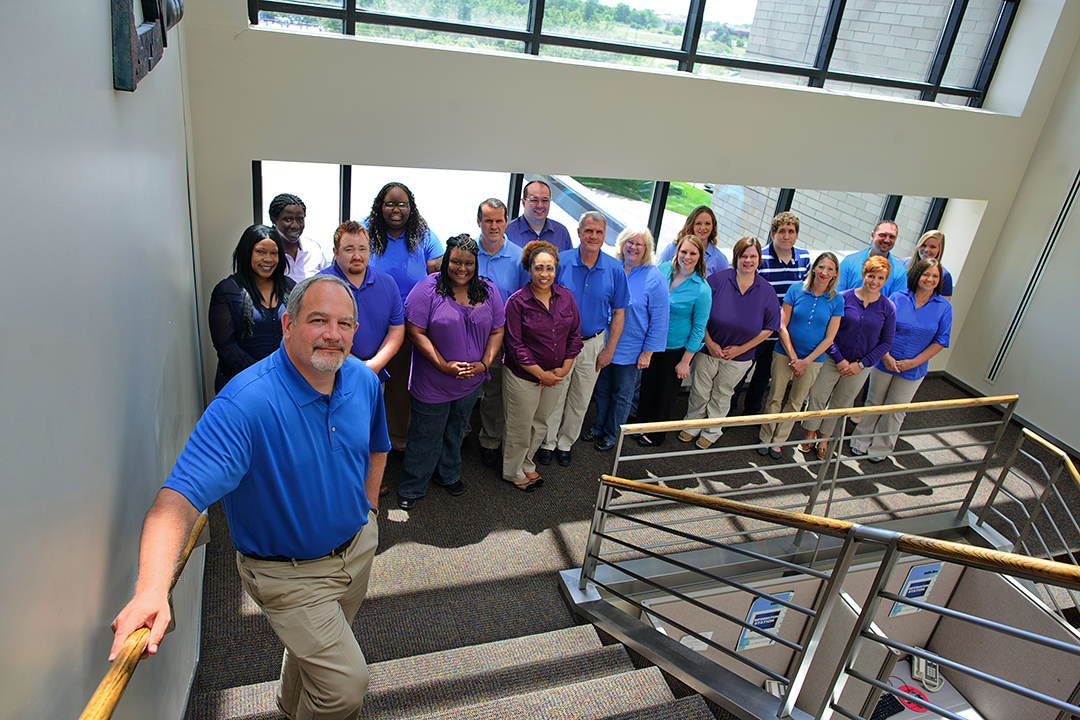 The Military Benefits Team includes, from left to right:
Greg, LaToya, Abigail, Larry, Ashley, Patricia, Ron, Rhianon, Kellon, Bruce, Janette, Kaylie, Tanaya, Carla, Alan, Meredith, Megan, Nickolas, Amber, Kelly
Greg Beckley, Director, CollegeServ and Military Benefits Team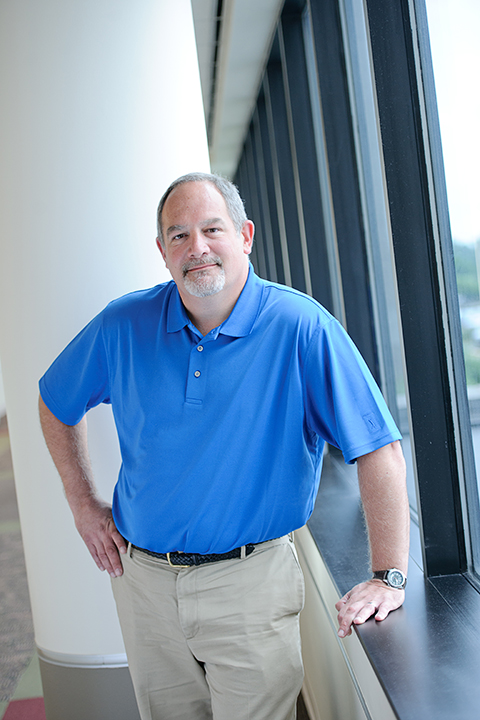 Greg took over the role of Director of CollegeServ in August, 2013. With nearly a decade of experience, Greg comes to work every morning with a motto: "Remember to have EOC: Empathy, Ownership, and Confidence."
Understand where the person is coming from, own the problem (and the solution) and be confident in your answer and your ability to deliver what you've promised. This is how he approaches every situation, from managing his team's activities to assisting school clients in need. He prides himself on his customer service philosophy, and reminds his team to always put themselves in the customer's shoes.
"I've managed call center teams before," he says. "It doesn't matter who you're talking to, whether it's the financial aid director, the student or borrower, or someone working in the financial aid office. I always emphasize the importance of treating customers the way you'd like to be treated. It's called the golden rule for a reason! I believe it's important to keep in mind the traits or characteristics you'd be looking for if you were the one on the other end of the phone."
Greg is extremely proud of CollegeServ's long history of delivering excellent service to our schools. However, he always aims to exceed expectations. "We have an excellent process in place," he says. "But, we cannot be satisfied with our service levels, and we have to always strive to make it even better." He understands the pressures the school officials are under, and appreciates the value of the service those in the financial aid office provide to the students and families we jointly serve.